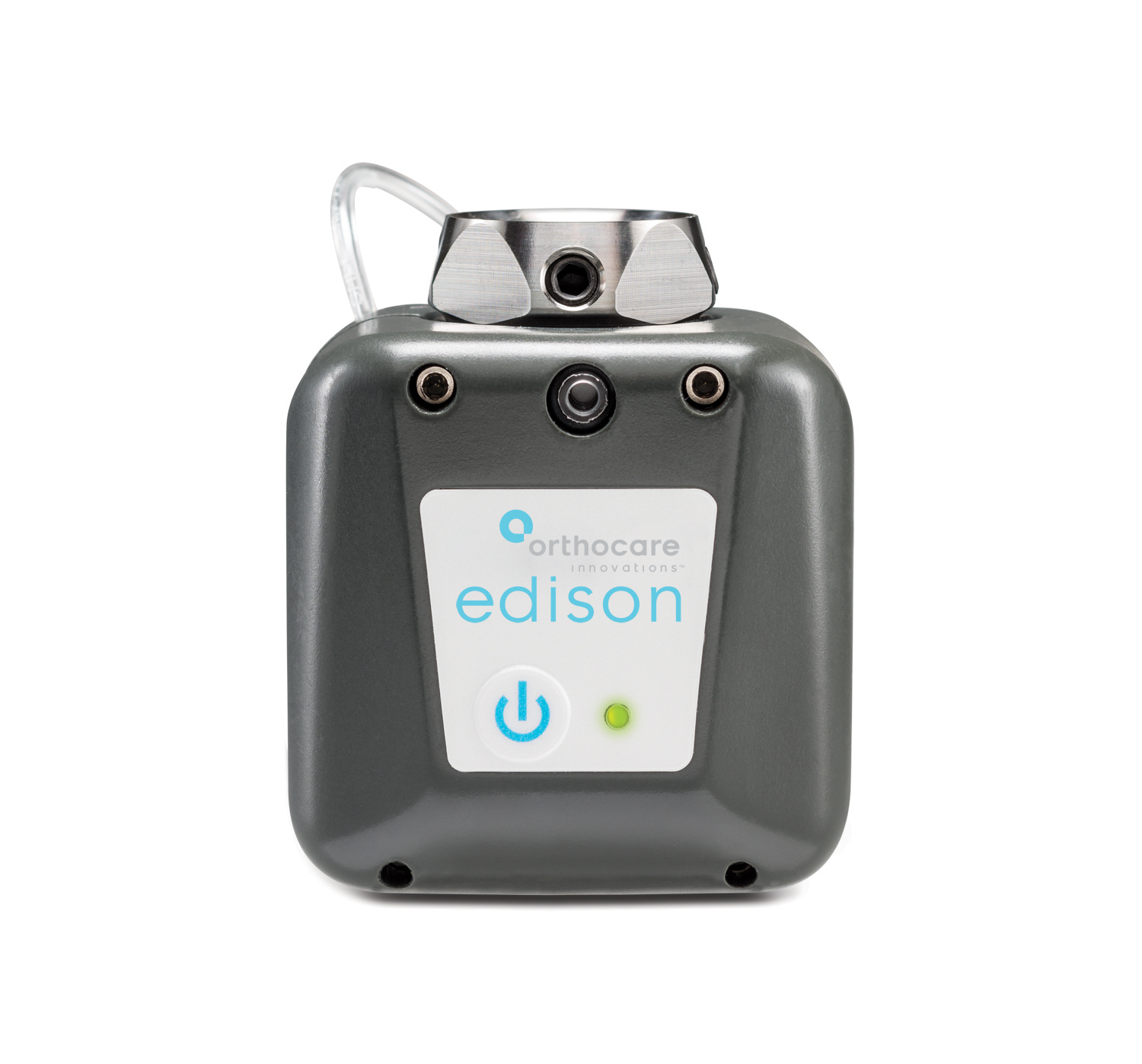 NEXT GENERATION EDISON ADAPTIVE VACUUM SUSPENSION TECHNOLOGY AVAILABLE FROM FREEDOM INNOVATIONS AS THE IQ VACUUM
Learn more about iQ Vacuum at the Freedom Innovations website.
The next generation of vacuum technology, Edison™ feels like second nature. Natural fluid motion, a comfortable fit, completely silent operation, and an 18-hour battery life all make Edison one of the most advanced vacuum devices on the market today.
Silent Performance
With Edison™, you can expect a completely silent and discrete prosthetic experience. The device's large-bore piston eliminates the vibration noises commonly associated with electronic vacuums. And the protective, insulated casing that houses the in-line pump also muffles sound.
Automatic Adjustment
A completely comfortable experience, with no irritation or chafing, Edison™ automatically adjusts vacuum levels to meet the demands of a broad range of activities. Wearing Edison™, you can move gracefully from high to low intensity activity, and makes the shift from uphill to downhill climbing easily.
Intelligent
Edison™ allows the prosthetist to select from one of three standard activity profiles so socket pressure remains within the desired ranges for each patient's individual requirements. Prosthetists may modify these profiles, customizing vacuum ranges to meet individual patient needs. Edison™ also has on-board memory that allows prosthetists to easily identify excessive socket air leakage.
edison™
Natural fluid motion, a comfortable fit, completely silent operation.